Amazing earrings with Carlotta.
Length: 2,5cm
Brass goldplated. Fresh water pearls.
A feast for the senses: a Chinese cup, rusks and a biscuit. A sweet tidbit and precious porcelain. Among them, a lovely little dog
in a fashionable and stylish collar. Carlotta, the favorite of Princess Vittoria della Rovere, portrayed by the Italian Baroque painter
Giovanna Garzoni, guides us through the Medici art collections, through the palace chambers, to the latest 10 DECOART collection.
The guardian of whims and the epitome of luxury, in the 10 deco art collection she watches over a candy – a symbol of pleasure
and celebration of the day. Carlotta reminds you that happiness is at hand.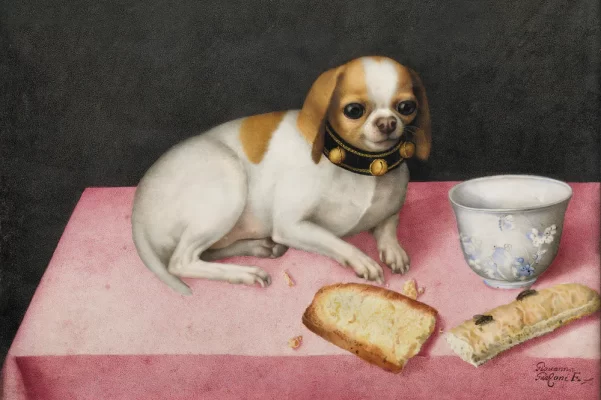 Giovanna Garzoni - Canina con biscotti